GENERAL NURSERY INFORMATION
CHILDRENS SAFETY
The driveway next to the Centre is very busy and dangerous. Please hold your child's hand at busy times. Cars are not allowed on site and there is no parking for parents. Please walk to school or park in the neighbouring roads. Please use the pedestrian pathway.
REMINDER- The disabled parking space is reserved strictly for blue badge holders only. Please do not park or obstruct this bay.
SAFEGUARDING
Your child's health and wellbeing is of utmost importance to us. We will share our concerns with you and may ask for professional advice if we feel that your child's health or wellbeing is a concern. For more information please see our Safeguarding Policy
UNIFORM
Uniform is available to purchase from reception all year round. Uniform is not compulsory however it is important that you dress your children appropriately for Nursery. It is important to dress your child in clothes you dont mind getting dirty. For girls please dress them in leggings, trousers or shorts to allow your child to climb and explore whilst retaining their modesty. We use the outdoor space in all weather so dress your child in clothes that are sensible for hot and cold weather. Shoes must be suitable for running, climbing etc. No crocs or flip flops please.
ABSENCE & ATTENDANCE
It is important that you contact the school to report your child absent. Absences can also be logged via the FAMLY App. Attendance is very important and is regularly monitored.
UPDATE YOUR DETAILS
It is extremely important to keep all your childs emergency contact information up to date. Any changes, please ensure you let the office know immediately.
BIRTHDAYS
If you would like to provide a cake or fruit for your child's birthday please provide only for your child's group (Maximum 20 children) No Sweets or Nuts please.
MCMILLAN IS A MOBILE FREE ZONE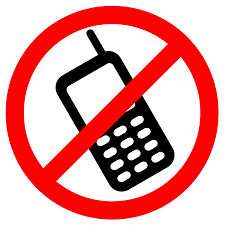 Please do not use your phone in the nursery. Greet your child with a smile NOT a mobile.