_________________________________________
Our Children Centre has a wide range of activities to help keep you and your child active.
Whatever the weather walk to Barrahall Park - 0-5yrs
Music & Movement- (Confident Walkers - 5yrs)
Stay & Play - (Walks to Local Parks & Libraries)
There are lots of different types of classes for children in the local area;
Dance Classes
Football
Swimming
Gymnastics and lots more...
Some great ways to make friends, be more active and gain a hobby.
There are lots of great Local Parks and they are a great way to keep active. Some parks even have outdoor gyms.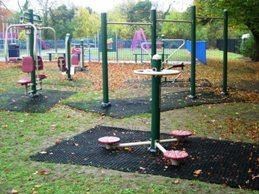 http://www.hillingdon.gov.uk/article/14249/Local-parks
To find out which parks have Outdoor Gyms please see the link below;