Admissions
To apply for a Nursery place please contact the office on 0208 573 4427.
Places are offered strictly according to age and distance between the child's home and the School. There are exceptions when extenuating circumstances exist. Children are admitted to McMillan regardless of race, religion, colour, gender, background and/or ability.
Safeguarding
Your child's health and wellbeing is of utmost importance to us. We will share our concerns with you and may ask for professional advice if we feel that your child's health or wellbeing is a concern. For more information please see our Safeguarding and child Protection Policy
Special Educational Needs
Some of our children may need specialist support. We work closely with the Educational Psychologist for those children who struggle to learn or have an area where they need to further develop. One child may have special needs for a short time, and then make significant progress. Another child may need additional support for all their school life.
Children with English as a Second Language
We have four language assistants who support some of the minority groups at our Centre. Their role is to support those who need help becoming fluent in English. The assistants can also help parents communicate with staff and staff communicate with parents.
Attendance
It is important that your child attends Nursery every day. We are a very popular Nursery and will allocate your child's place to someone on the waiting list if your child does not regularly attend.
Children's Safety
The Driveway next to the Centre is very busy and dangerous. Please hold your child's hand at busy times. Cars are NOT allowed on site. There are no exceptions to this rule for part-time parents. Please walk to school or park in the roads nearby. Please use the pedestrian pathway when you walk with your child.
Parking or dropping off children is NOT PERMITTED along the driveway or behind the nursery.
Equal Opportunities for all
Please dress your children in clothes that allow them to run and climb without causing them injury or embarrassment. Dress children in clothes that allow them to get dirty; not their best clothes for school. Trousers or shorts allow girls to climb and retain their modesty. We use the outdoor space in the summer and winter so dress your child in clothes that are sensible for hot and cold weather.
Uniform
Uniform is available to Purchase all year round in Reception. Uniform however is not compulsory. Please see Reception for sizes and prices.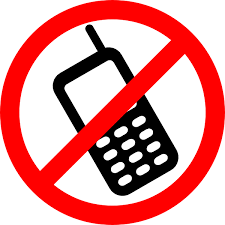 McMillan is a Mobile Free Zone - Please do not use your phone in the Centre